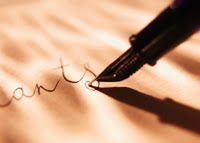 Dear Friends of Literacy,
Here at ReadWest our focus is helping adults learn to read and write English. You do not need to be a licensed teacher or speak a foreign language to be a successful tutor. We provide comprehensive training and ongoing support for our tutors, as well as a library of resources that are available for use with your students.
The ReadWest office is staffed between the hours of 9:00 am and 3:00 pm Monday through Thursday. If you want to find out more about becoming a student or tutor, you may visit the office during these hours or call for more information. Our tutor volunteers are a very dedicated and many of them have been active with the program for a number of years. Their commitment, creativity, and ability to adapt to a learner-based curriculum are inspiring. We have a waiting list of students who are in need of tutors. We urge you to call the office for more information and to sign up for our world-class tutor trainings. Helping someone learn to read empowers them to change their life and enriches the lives of those who volunteer.
Our students come from diverse backgrounds and cultures. They share a common desire to improve their lives and each of them has individual goals. Some of our students come to ReadWest because they do not have a high school diploma and are not qualified for even entry-level jobs. Some of our students come from another country and need help negotiating American culture, as well as speaking and understanding native speakers. Some of our students have a diploma, have a job, but have a hidden secret - they can't read. Whatever their reason for coming to ReadWest, they will meet with a caring concerned staff who wants nothing more than to match them with a qualified tutor who can assist them in meeting their goals.
ReadWest receives primary funding from the Higher Education Department and the United Way of Central New Mexico. In addition, individuals and private companies donate funds to help our organization provide its services. Through a grant from the ASML Foundation, we developed and now offer Computer Literacy tutoring. Our students learn how to utilize the Internet, send emails and access on-line employment applications, among other useful skills.
We continue to participate in the Smiths Community Partners Program. There is no cost to you and we will benefit with your help. Smiths Community Partners cards are available at ReadWest. Each time you shop, have the clerk scan the card before check out and ReadWest will earn 1% back on the amount of your purchase.
The annual cost for supporting a student is only $240.00, but donations of any amount are welcomed and needed. ReadWest is a non-profit organization and your gift is tax deductible. Contact the office for more information or use the handy link on this website to donate.
Sincerely,
Tamara Beall
President of the Board ReadWest, Inc.