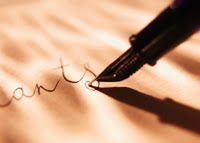 Welcome to ReadWest!
Our goal is to help adults learn to read and write English, complete their high school equivalency, and gain basic literacy skills necessary to secure employment and thrive in America!
Our literacy services are delivered using on-line and in-person platforms. Students come into our office for High School Equivalency prep, computer literacy, financial literacy, and reading
skills. We match Tutor/Student pairs to assist in the learning process. Tutor/Student can meet online using Zoom technology, in-person at ReadWest, or at a public location, such as Starbucks or McDonalds. ReadWest also assists adults looking to improve their math, speaking abilities and citizenship classes. Students come to ReadWest from other countries with diverse backgrounds and cultures, sharing the common goal of improving their lives.
ReadWest welcomes volunteers who wish to give their time and talents to help adults navigate American culture. We offer practical training and constant support in teaching basic literacy and English as a Second Language for all of our volunteer tutors. ReadWest maintains a vast professional library of resources available for tutors to use with their students.
ReadWest is a non-profit organization funded in part by grants from the New Mexico Higher Education Department and Life Church in Rio Rancho.
Additionally, we enjoy community partnerships with local businesses, places of worship, and individuals who generously donate to advance the cause of adult literacy. ReadWest also continuously researches and applies for grants to assist us in serving Bernalillo and Sandoval Counties.
We are located at 4131 Barbara Loop SE, Suite 1-D in Rio Rancho, NM, where we feature numerous classrooms and study areas equipped with technology to accommodate students with various learning styles.  Our office is staffed Monday-Thursday, from 8:00am to 5:00pm. You may call 505-892-1131 or 505-944-6428 for additional information.
Literacy builds a bridge where dreams come true! Please join us in bringing the greatest gift possible to our students, the promise of hope!
Sincerely,
Paula Templeton, President
ReadWest Board of Directors