What a Character Fundraiser!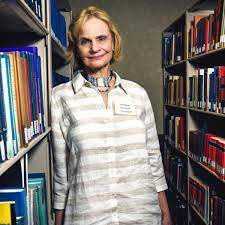 WHAT A CHARACTER FUNDRAISER 2023- WINNING BID $500
Don't miss this unique opportunity to have a character named after you or someone you love or honor in a future novel by New York Times bestselling New Mexico author Anne Hillerman. Anne will also mention you in the acknowledgements.
Her Southwest mysteries follow the adventures of Navajo Tribal Police Officer Bernadette Manuelito and her colleagues, Navajo Tribal Police Sergeant Jim Chee and retired Lieutenant Joe Leaphorn. "The Way of the Bear," the eighth book in the exciting series, was released on April 25, 2022. The next novel in the series is now in progress. She is continuing the series her father, Tony Hillerman, began many years ago. Their stories and character form the inspiration for the new television series Dark Winds.
Here's a chance to have your name in an incredible forthcoming mystery novel that brings the American Southwest to life.  Best of all, this will benefit the important work that ReadWest does.
A few rules and conditions:
The author reserves the right to use your name as she sees fit.  She promises not to make you a villain, although you might end up dead in the book. She reserves the right to reject any name she may deem inappropriate, offensive, or ill-intentioned.
This auction is for the name only. The winning bidder does not have any role in helping determine the storyline, the character's personality, or physical description. That's all up to Anne.
Participation in the name auction acknowledges that you understand and agree to these rules and conditions.