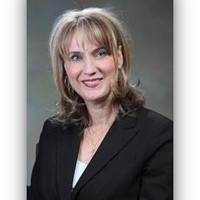 Last week, we introduced new board member Matthew Hess and this week we are thrilled to introduce Carol Manzanares! Carol brings a wealth of employment and human resources experience, which will help ReadWest strengthen its mission to empower adults through literacy.
Can you tell us a little bit about where you work and what you do?
I have worked at Sandia National Laboratories for 28 years!  I have made a career in Human Resources, working in many areas, such as EEO/AA, Compensation, Employee Relations, HR Program Strategy, and Talent Acquisition.  I've served as an HR Business Partner and have been a manager and now senior manager in both EEO/AA, HRBP, and now Talent Acquisition.  In my current role, I am the Talent Acquisition leader and I am responsible for Recruiting, Staffing, Student Internship Programs, and the Onboarding program for the Labs.
What inspired you to join the board of ReadWest?
After graduating with my undergraduate degree and prior to joining Sandia, I was a Business Educator at the high school level.  I also taught for NM Tech as an instructor for their community college.  My parents and sister were educators and so education is in my blood.  I have a passion for learning and ensuring everyone has access to educational opportunities that will enable independence through competence and confidence.  I was drawn to the mission of ReadWest because everyone deserves the opportunity to succeed and education is a pillar to that end.
What book(s) had the biggest impact on your life? (These can be fiction, nonfiction, or both.)
As I was growing up, I read all of the Nancy Drew mysteries.  I still have the entire collection!  Nancy was an independent, smart woman and, of course, always solved the mystery.  She had a loving and supportive father, which I also had growing up.  My father was a huge advocate for education, was a lifelong learner and a great role model for me.  He always told me to get as much education as possible because it was the only thing in life that no one can take from you.
Where do you hope to see ReadWest in 5 years?
I'm very new to the group, but have already seen the impact that this amazing team has had on the community.  I would love to see the organization become one of the first organizations thought of when it comes to enabling educational opportunity for the people of New Mexico.
Red or Green?
Red (but I do love green on chicken enchiladas!)
What is one message that you would want to share with our community of supporters who will be reading this?
Just that I am honored to be a part of this organization and am excited to get started!